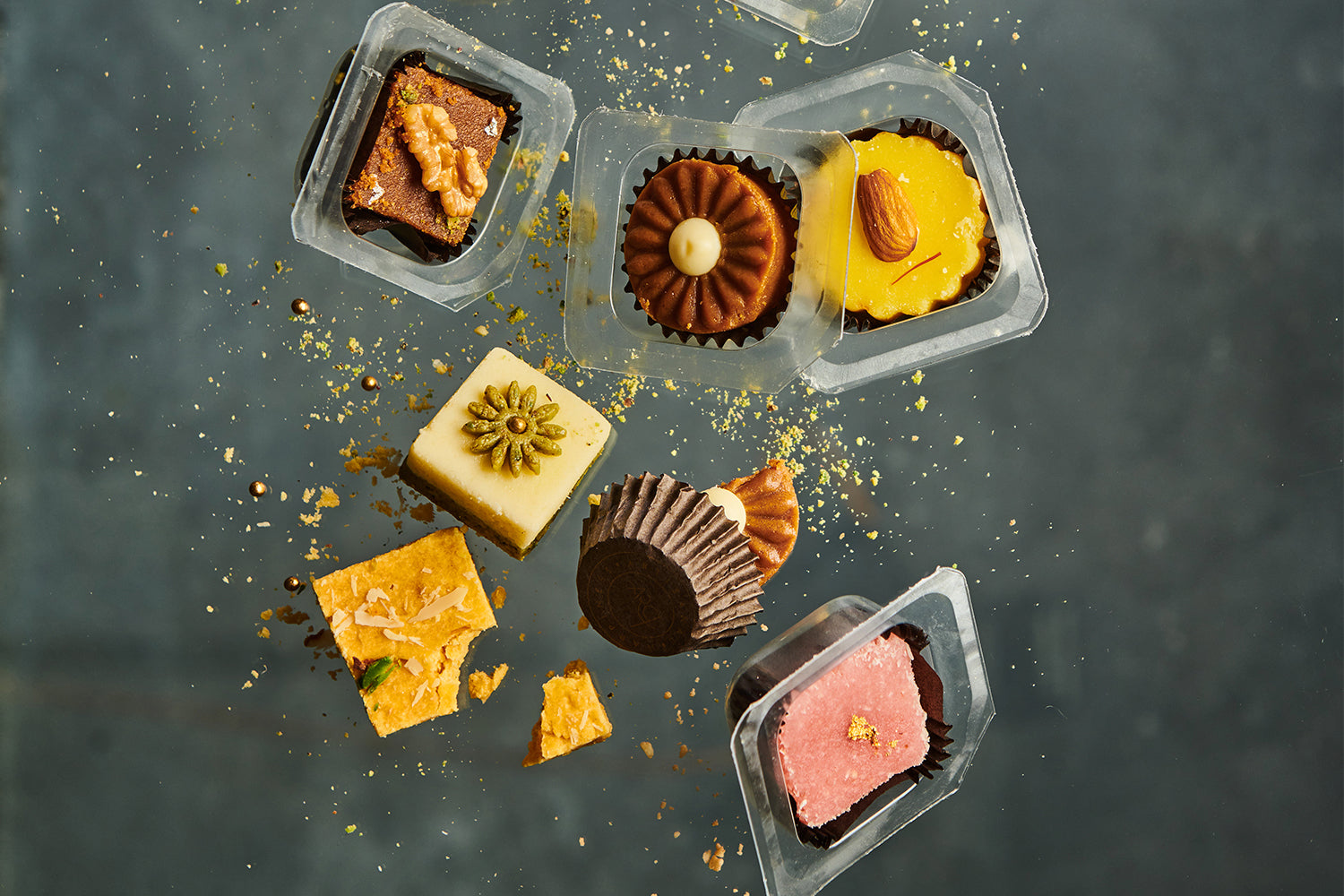 About us
Arq is the extract of our love and passion; love for our Indian traditions and passion for celebrating the centuries old art of Indian Mithai. With this small fragment of our constant pursuit of perfection, we wish to make you a part of our enchanting endeavour of creating Artisanal Indian Mithai to enrich your body and soul. Handcrafted with organic ingredients and only natural favours, void of any artificial additives & flavourings, using local and ethically sourced produce.
We pride ourselves on our ethos and cohesive enthusiasm for crafting a box of happiness that is environmentally friendly & completely recyclable. At Arq, we believe true happiness comes from giving.An ethos that goes hand in hand with the crafting of our boxes which are made from biodegradable material, are recyclable and truly environment friendly. So every time you give an Arq box of happiness, you are also giving back the same love & happiness to mother nature.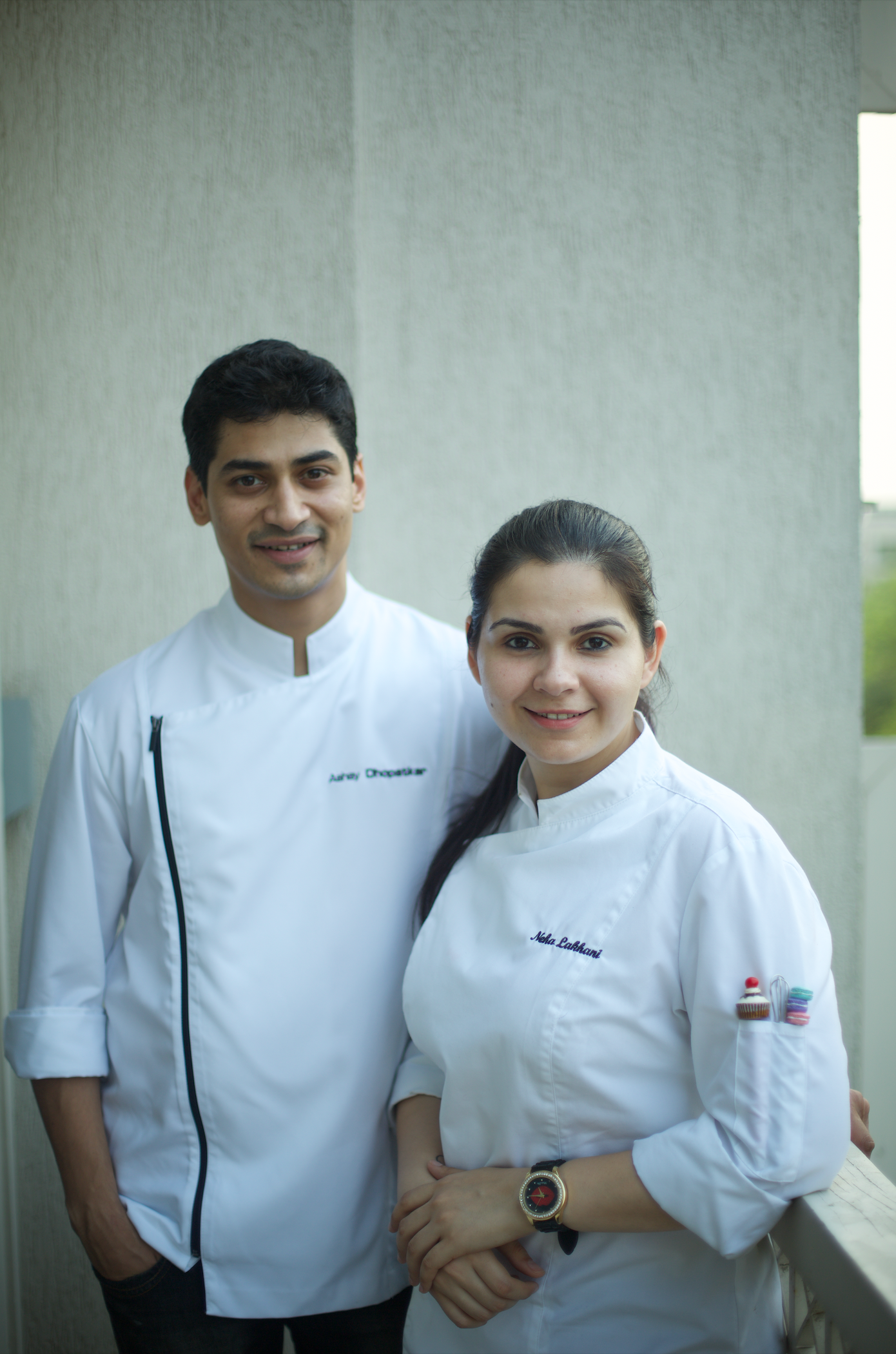 Our Founders
Neha and Ashay are known as the 'Troublesome Duo' in the F&B space and their private consultancy company is also named the same. They consult for restaurants and bakeries. Built with utmost passion, love and creativity, Arq Mithai is their first step to entrepreneurship! :) 
Chef Neha Lakhani, an innovator and baker par excellence and chef Patissier has a background in finance but decided to explore her passion n studied Diploma from Le Cordon Bleu, Ottawa. Driven by her passion for culinary excellence, she juggles many roles as a food consultant, teacher and entrepreneur.
Chef Ashay Dhopatkar, a modern European food specialist, is a post-graduate in Culinary Arts and an MBA from the University Of Wales, U.K. He has worked with several Michelin starred chefs and spent a decade in London before he made his mark in India. He is now a food consultant for several renowned brands.
He is also a celebrity chef and has done couple of tv and media shows.