Our Commitment to Purity - 100% Vegetarian, Ethically Sourced, No Artificial Colors, Preservatives, or Additives, and Crafted in Pure Cow's Ghee.
Support a Child's Nutritional Needs: When you purchase a box of Arq Mithai, you're actively contributing to providing a nutritious meal to an underprivileged child.
Witness Your Impact: Expect to receive images illustrating the tangible difference your purchase has made. We want you to see the positive change you're bringing to a child's life.
CSR Certification from Robin Hood Army: You'll also receive a formal CSR certificate from the Robin Hood Army, recognizing your commitment to philanthropy and making a meaningful impact on the lives of those in need.
Join us in our mission to make the world a better place through the ARQ CARES Campaign.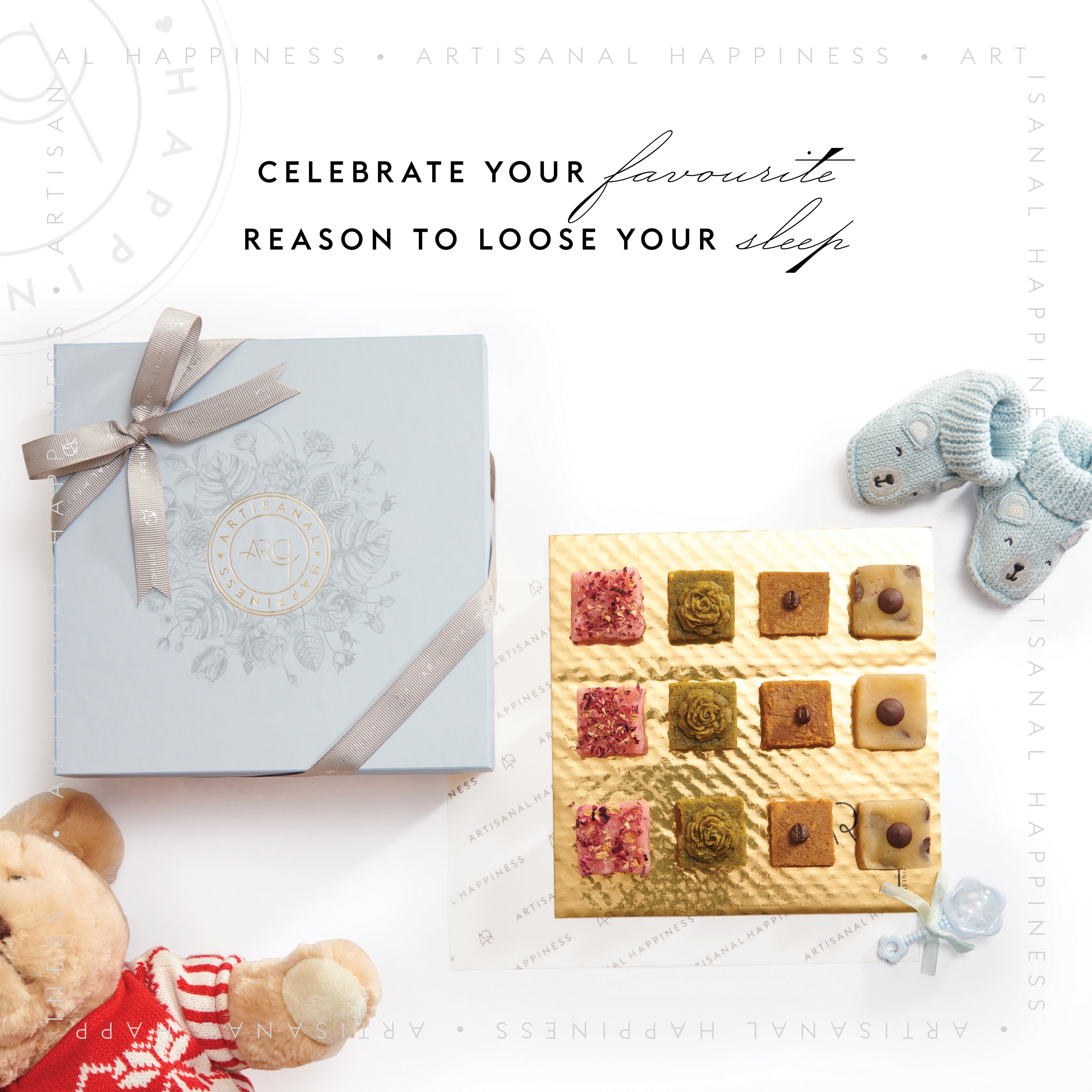 Baby Announcement
At Arq, we cherish the celebration of little angels and the joy of parenthood, for babies are indeed tiny miracles from above. From those midnight sweet cravings during pregnancy to the heart-warming birth announcements, we are here to support you every step of the way.